Industries
Helping you keep it clean in any industry. See top picks for your cleaning challenges.
Food & Beverage
Trust in our 35+ years of experience providing efficient, scalable cleaning solutions to the food and beverage industry.
Remediation & Restoration
Save time, labor, and chemical by using foam on your next remediation project.
Agricultural Biosecurity
Reduce the risk of cross-contamination from foot and vehicle traffic.
Breweries, wineries, & distilleries
Aviation & aviation Maintenance
Don't see your industry?
Not to worry! This isn't a complete list – we serve a huge range of markets, and we welcome the challenge of new opportunities.
Solutions
Learn and explore equipment options.
Sterilex ezblend System
Custom designed equipment for blending and applying Sterilex liquid products.
Central systems
Supply multiple drop stations from a single chemical source.
Smart Technology
No ball valve. No stored pressure. Revolutionary control you won't find anywhere else.
Footwear
Fast, reliable footwear sanitation. Scrub, spray, and you're on your way.
Drain sanitation Systems
Keep your drains cleaner with the power of foam – our equipment makes it easy.
The family
Our portable foam, fog / mist, spray, and gel units are now better than ever – find out why.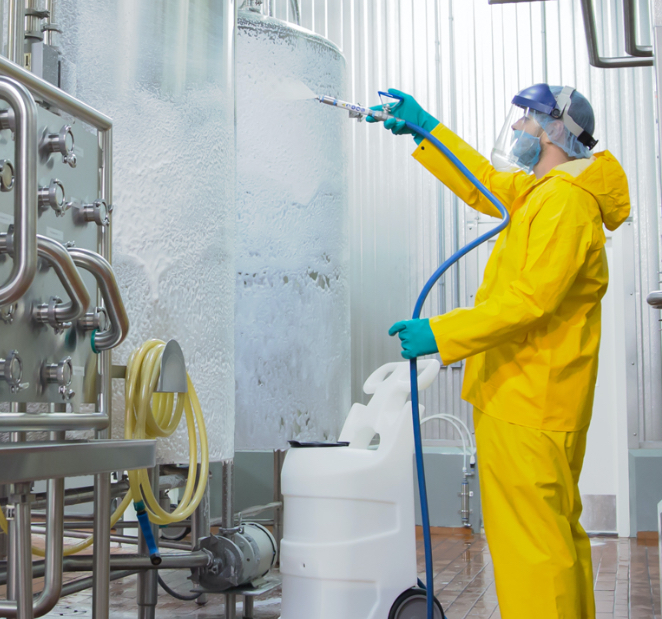 Don't see what you're looking for?
Tell us more! With hundreds of configurations available, not to mention custom equipment solutions, there's a good chance we have what you need. Even if you don't see it on our website.