Footwear Sanitation Systems
Low moisture. Consistent coverage. Flexible configuration options to fit any space.
Air-operated pump delivers a consistent amount of sanitizer (0.2 oz/5.91 mL) per spray

Spray pattern ensures even coverage across shoe sole

Collection basin is easy to access or swap out for cleaning

Includes 2.5 gallon chemical jug with quick-connect chemical line fittings

Durable stainless steel frame and polyethylene body

Available in three single sole application configurations and one double sole application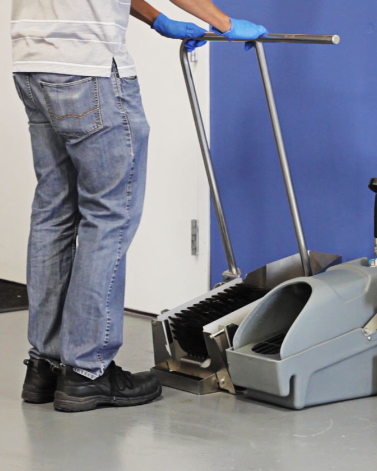 Need help with sales or support?