Combat the COVID-19 Coronavirus
Office buildings, aircraft interiors, distribution centers, healthcare facilities, and more – our equipment can help you disinfect and sanitize critical spaces to protect public health.
Good disinfecting & sanitizing processes are more important than ever.
Our spray & fog / mist units can help you combat the spread of COVID-19 and other pathogens to keep your employees, your customers, and your communities safe.
Trusted for decades in the food industry, we have a variety of standard equipment options and customizable solutions. From environmental sanitizing and disinfection in spaces large or small, to special applications like shoe soles and more, we're here to help make sure you have the equipment you need to keep the world healthy.
Find popular products here, or contact our sales team for more options.
Restaurants & food retail

grocery stores, quick service restaurants, delivery services

Healthcare

long term care, acute care, offices, hospital ships

Education

classrooms, dorms, school buses

Transportation

aircraft, buses, subways, terminals, vehicles

Warehouses & freight services

trailers, refrigerated trailers, distribution centers, shipping hubs

Other critical infrastructure industries

food processing, law enforcement, financial services, utilities
Electric & Battery Powered
Ideal for areas without access to compressed air. Our electric and battery units include a built in compressor to ensure high quality output.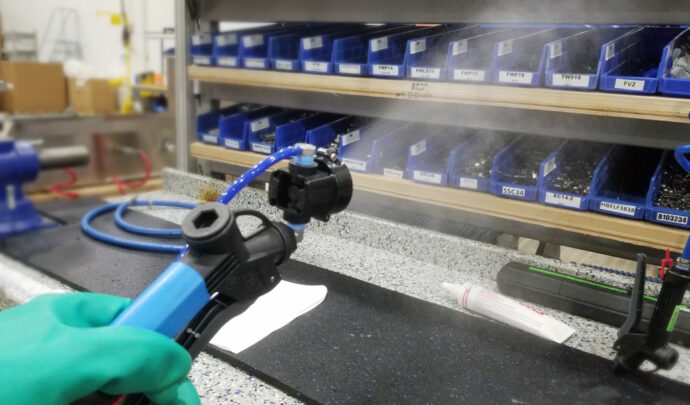 Electric Fog / Mist Units
Our 120 VAC electric units let you apply disinfectants and other chemistry with a handheld wand. With a built in air compressor, all you have to do is plug the unit into a standard wall outlet and get to work.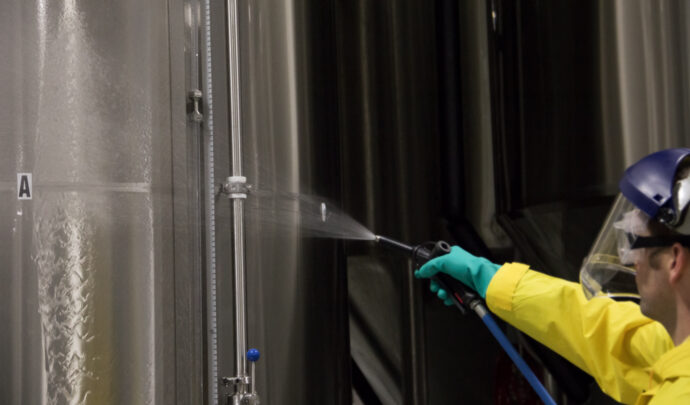 Electric & Battery Spray Units
Various sizes and options available
Contact us for more info – these units are currently not online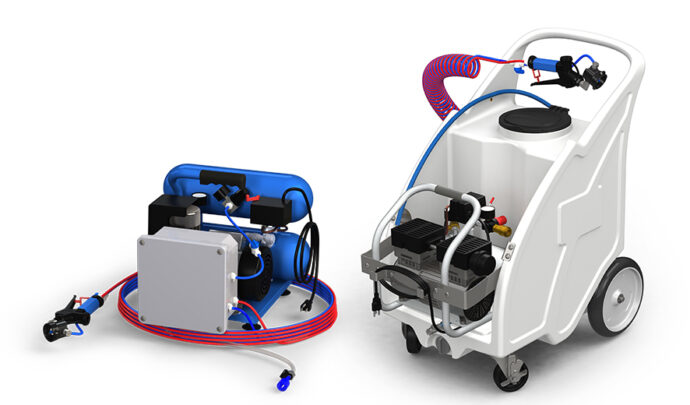 Some best selling equipment combatting COVID-19
Manual Powered
Ultra portable units, powered by you. Great for small to medium spaces, or as an alternative to trigger spray bottles.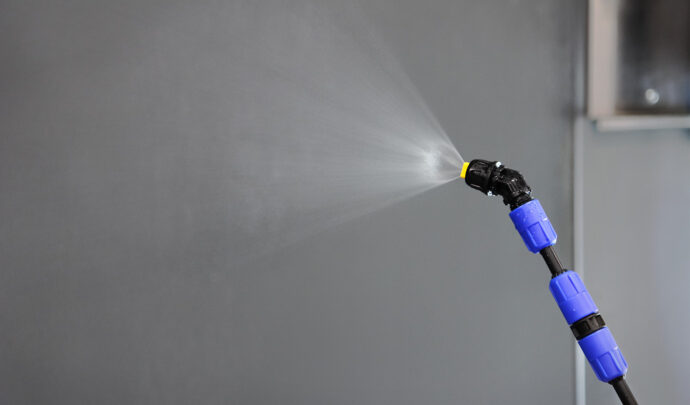 Pump-Up Mist Units
Three sizes available – 0.4 gallon, 1.3 gallon, and 2.6 gallon
Contact us for more info – these units are not currently on our website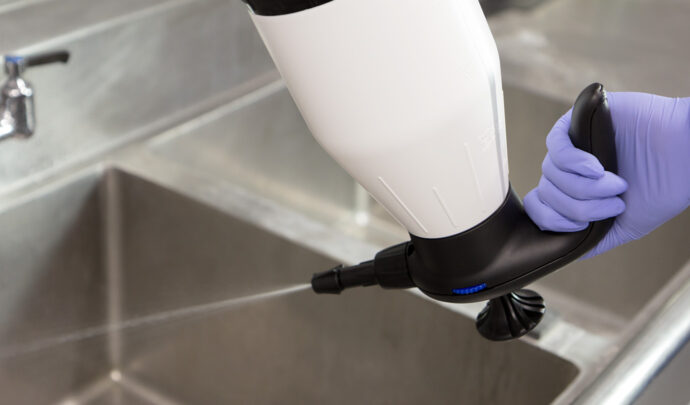 Pump-Up Spray Units
0.4 gallon unit can spray in any direction, even upside down, and has adjustable stream-to-spray nozzle
1.3 and 2.6 gallon units have optional extension wand
Contact us for additional options, including heavy duty trigger handle
Air Powered
Designed for applications where compressed air is available. If you need air compressor advice or recommendations, our tech experts can help.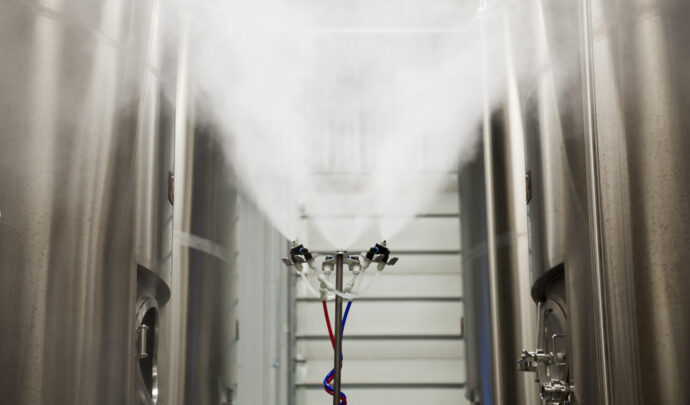 Fog / Mist Units
Portable and wall mounted versions available
Optional delay timer activation
Systems with 2-20 nozzles, depending on size / type of area that needs treatment
Our tech team can help find the right system for your situation
Contact us for additional info & options – not all units / options are shown on our website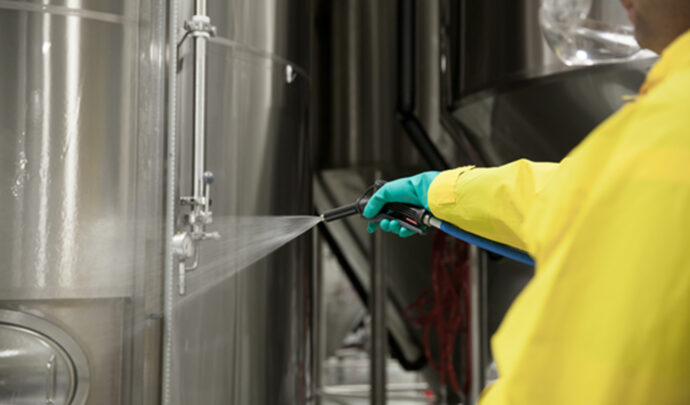 Spray Units
Portable and wall mounted versions available
Many different sizes available for portable units
Contact us for additional info & options – not all units / options are shown on our website
Footwear
Help create a cleaner, safer and healthier workplace with our footwear sanitizing units to prevent cross-contamination – with more consistent coverage than a spray bottle.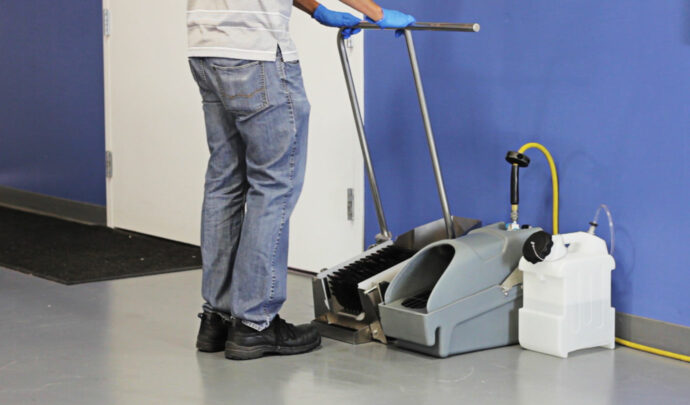 Footwear Sanitizing Units
Powered by compressed air
Step down or walk through models available
Optional scrubber attachment to remove soils before sanitizing
Don't see what you need? We can help.
Browse some top products below that can help combat COVID-19. Or to get a full product list, get in touch with us for more equipment options.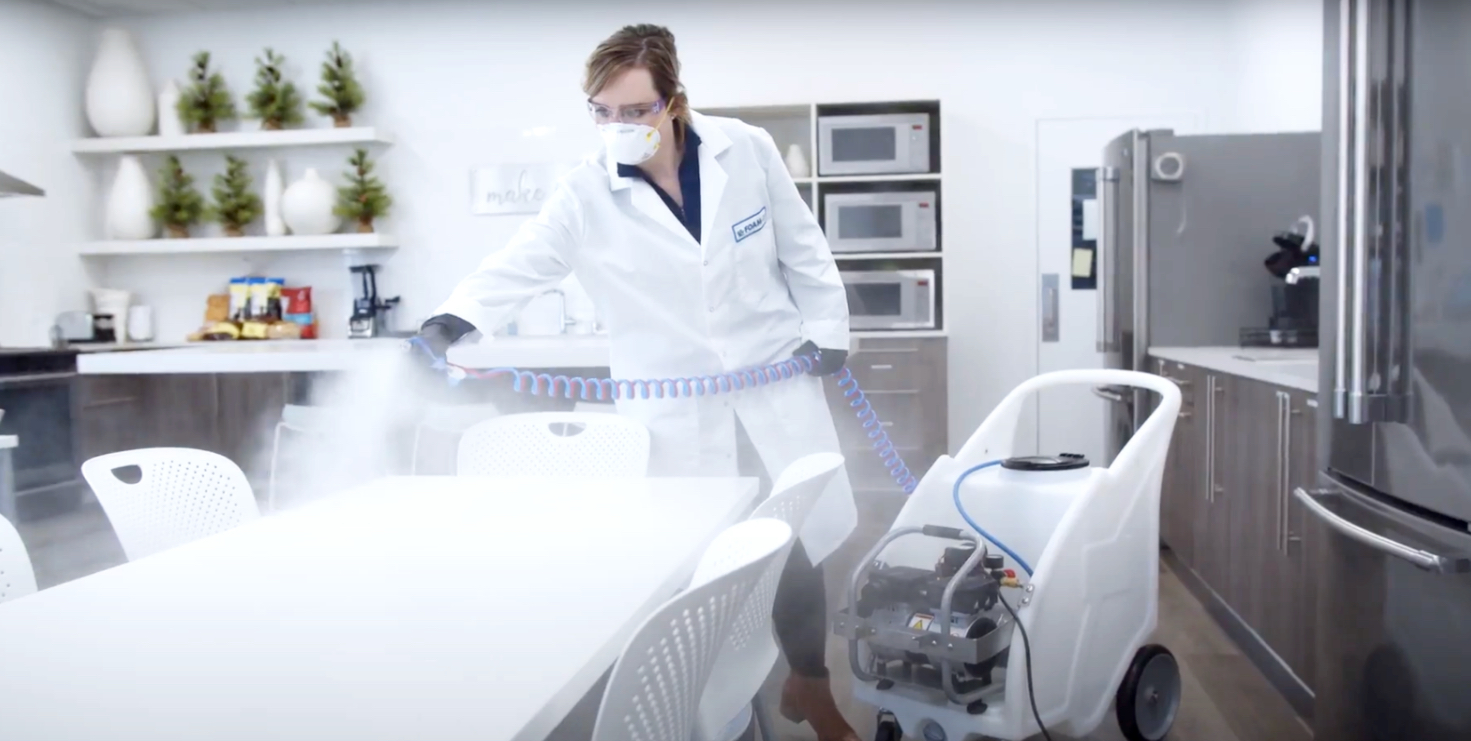 Need help with sales or support?