Remediation and Restoration
Longer dwell times. Less moisture. Get better results with less chemical and less labor.
Save time, labor, and chemical by using foam on your next remediation project.
Save time, labor, and chemical by using foam on your next remediation project.
Longer dwell times

less likely to need multiple applications

Clings to vertical and overhead surfaces

Cost savings

save labor, time, and chemical

Visual marker

ensure complete coverage and prevent missed or repeated areas
Water & Flood Damage

CAT 2 and CAT 3 water loss
FEMA flood cleanup protocols
Foam helps draw contaminants out of semi-porous surfaces (reverses capillary action)

Fire & Smoke

Foam covers and clings to textured surfaces (brick, stone, etc)
Remove soot with foam and a wall mop
Cost savings – foam vs. smoke sponges

Mold Remediation

Foam is part of the Carolina Protocol and Pittsburgh Protocol remediation processes
Foam helps reduce sporulation

Biohazard Cleanup

Crime & trauma
Infectious diseases
Illicit drug labs
Sewage backups

Upholstery, Carpets, & Rugs

Pre-sprays and spot treatments
Minimal wetting – prevents delamination and secondary damage
Faster drying times
Even absorbency

Odor Control

Reach cracks and crevices
Reach maximum dwell times for oxidizing agents
Target hard-to-reach harborage areas like drains

General Cleaning

Grease buildup
Windows
Low-moisture applications
See Foam in Action
Foam is a better way to apply chemical products to all kinds of surfaces. See for yourself!
Makes applying chemical fast and easy
Helps you see what's covered and what isn't
Stays put for long dwell times
Covers maximum surface area
Great for floors, walls, textured and porous surfaces, soft surfaces, and more – plus other areas like drains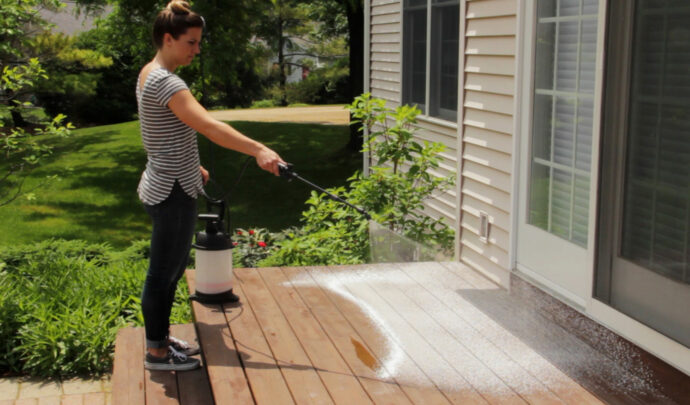 Pump-Up Foam Units
Perfect for small jobs and spot cleaning
Great way to give foam a try
Manual pump
Viton seals
Small footprint
2-3 ft. output distance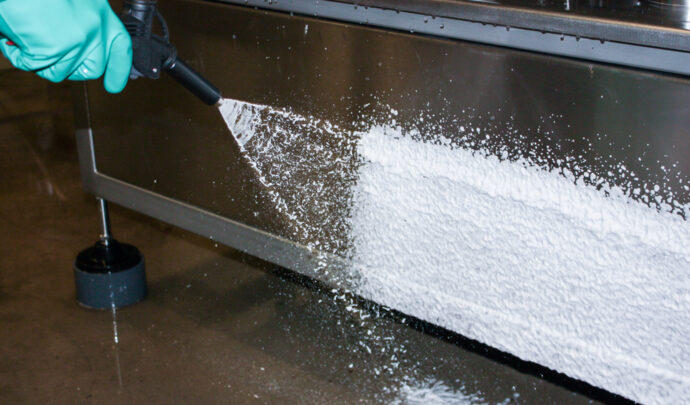 Electric Foam Unit
Great for large jobs
On-board air compressor
Use your own chemical reservoir
25 ft. coiled tubing (or optional 100 ft. twin-line tubing)
Santoprene, Viton, or Kalrez seals
4-6 ft. output distance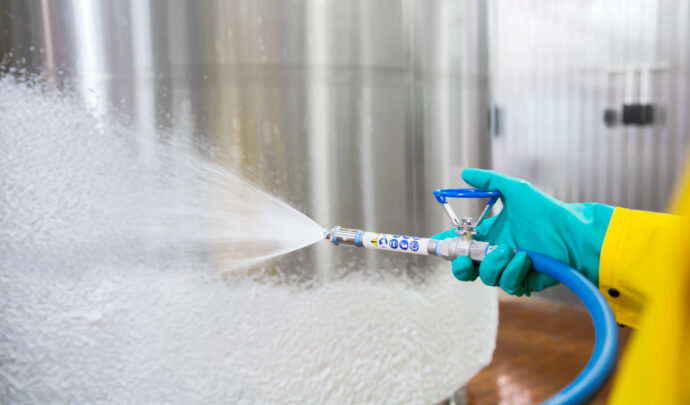 15 Gallon Battery Foam Unit
Great for jobs without power
Up to 2 hours of runtime (non-continuous use)
Battery charge indicator
Santoprene, Viton, or Kalrez seals
15 gallon capacity
5-6 ft. output distance
Will my chemical foam?
If your chemical contains surfactants, it will probably foam. Lots of common cleaning & remediation products are foam-friendly, including many cleaners, disinfectants, degreasers, and more. To name a few:
Benefect Atomic Degreaser
Benefect Botanical Decon 30
Benefect Multi-Purpose Cleaner
Chemspec Express Lane Traffic Cleaner
Chemspec Fast Drying Upholstery Shampoo
Fiberlock Recon Extreme Duty Odor Counteractant
Fiberlock Recon Heavy Duty Cleaner
Fiberlock Shockwave H2O2
Fiberlock Shockwave RTU
Foster First Defense 40-80
Foster First Defense 40-90
MasterBlend Upholstery Cleaner
MasterBlend UrineLock
Microban Clean Carpet Sanitizer
Microban Disinfectant Spray Plus
Microban Germicidal Cleaner Concentrate
Odorcide 210 products
ODORx 9-D-9
ODORx Smoke Wash
OmniPro Fire Power
OmniPro Vission
ProChem Traffic Lane Cleaner S708
Rochester Midland PRS Fire & Content Cleaner
Rochester Midland PRS Fuel Oil Cleaner
Rochester Midland PRS Odor Control
Rochester Midland PRS Post Clean
Rochester Midland PRS Pre Clean
Sentinel 300 EnviroWash Peroxide Cleaner
Sentinel 315 Smoke & Soot Cleaner/Wash
Sentinel 522 Smoke & Odor Cleaner & Destroyer
Sporicidin Disinfectant Solution
Sporicidin Enzyme Mold Stain Cleaner
Sporicidin Mold and Mildew Stain Remover
Sporicidin PeridoxRTU Sporicidal Disinfectant and Cleaner
Unsmoke All Surface Cleaner
Unsmoke Degrease-All
And many more…
If you're not sure whether your chemical will foam, ask your chemical manufacturer or contact us.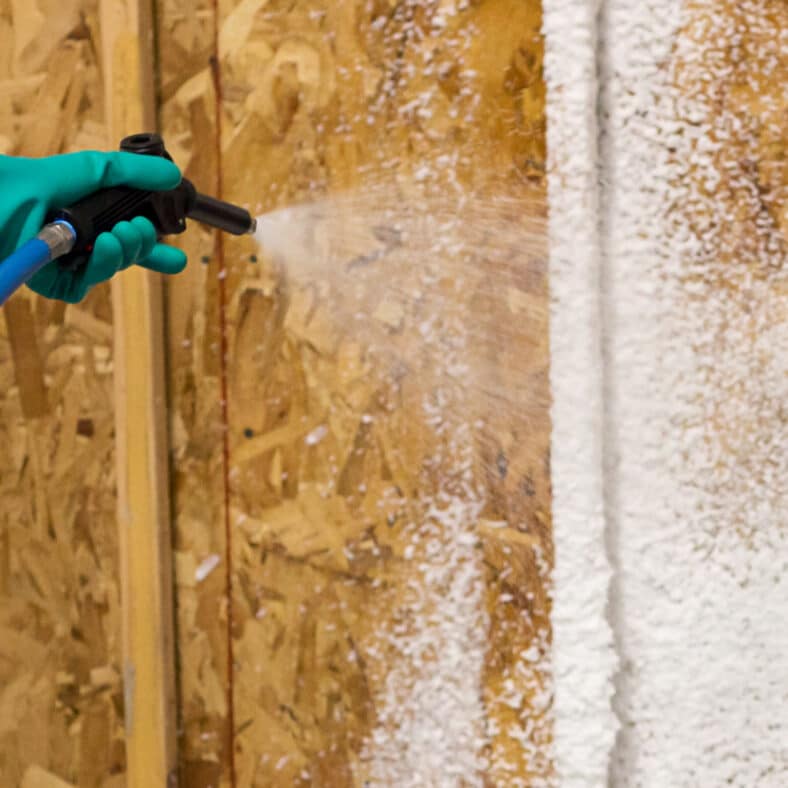 Need help with sales or support?