New Look. Same Level of Service.
This past year was an incredible one for FOAMit. In response to the global pandemic and your increased sanitation and disinfection needs, our business grew to meet the demand.
As your needs evolved, our business and products evolved right along with them.
So, we've improved our brand identity and the overall customer experience to scale and change in step.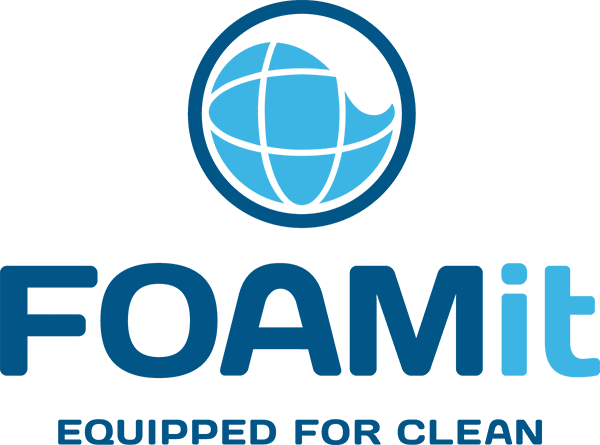 The updated FOAMit logo depicts a cleaner world partially covered in foam. The axis lines inside the globe represent chemistry. This updated design simplifies the original logo in a more refined, modern way. Our new tagline, Equipped for Clean, embodies what we do in a simpler and more memorable way while creating a stronger connection to our mission.
We've also redesigned our website to better reflect everything that we stand for.
Our products, team and culture are innovative and friendly – and we believe it's important that our site echoes our personality.
We've made it easier to search by product category, application, and support resources.
Enhanced the number of support tools available and made them easier to access: user manuals, data sheets, support videos, product photography and branding assets.
Our name, logo, tagline and website stand for more than just our products. It's our promise to you to help keep it clean by designing, building and shipping the highest quality chemical management and application equipment that delivers exceptional customer experiences.
So, while some things are changing, we're still the same family run business you've come to know, delivering the level of service you've come to expect.
Thank you for your partnership in helping to make the world a better place,

Matt Mandsager, President
FOAMit