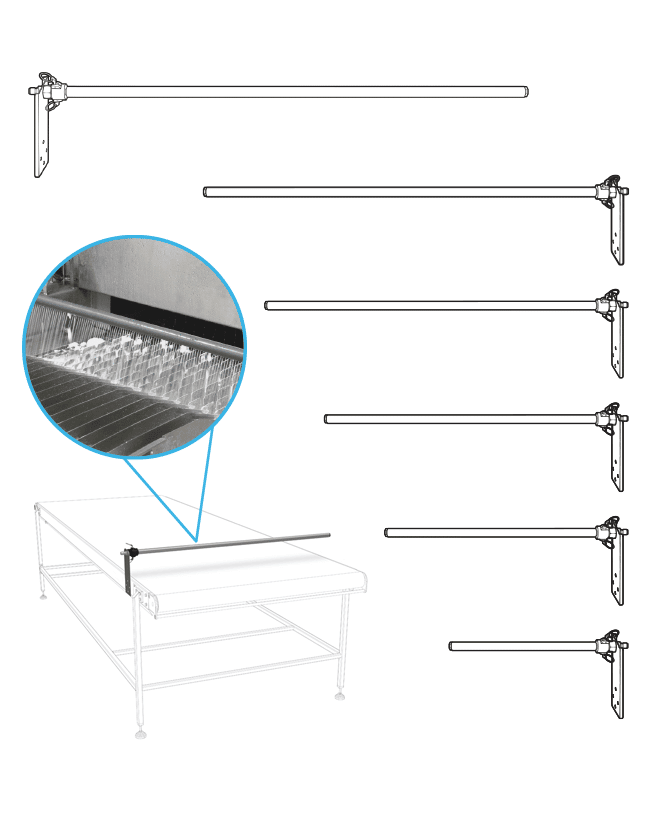 Belt Foam Bar Attachments
#BFS-BA-##
Features
Belt foam bars make belt cleaning quicker and more affordable
Foam cleaning reduces chemical and water consumption
Available in six sizes:

18, 24, 30, 36, 42, and 48 inches.

Consistent visual coverage of cleaning chemistry
Easy mount bracket to conveyor
Complete coverage on a belt revolution

Can clean the top surface and inside of belts

Can be used as part of the Clean-in-Place process
OUTPUT VOLUME

With 3/4 in. (19 mm) hose: 20-30 gal/min (75.7-113.6 l/min)

FLOW RATE*

With 3/4 in. (19 mm) hose: 2.1-2.6 gal/min (7.9-9.8 l/min)

COVERAGE AREA

18-48 in. (0.5-1.2 m) width beneath the bar
*Dilution rates and flow rates given are based on chemical with viscosity of water and factory air pressure settings.
LIQUID TEMPERATURE RANGE

40-100°F (4.4-37°C)

EQUIPMENT REQUIREMENTS

Requires connection to a FOAMit unit with ¾ in. (19 mm) discharge hose and a ½ in. FPT discharge ball valve

CHEMICAL COMPATIBILITY

Chemical products used with this equipment must be formulated for this type of application and compatible with unit materials and pump seals. For more information on chemical compatibility, consult the manufacturer or SDS for your product or contact our customer service department.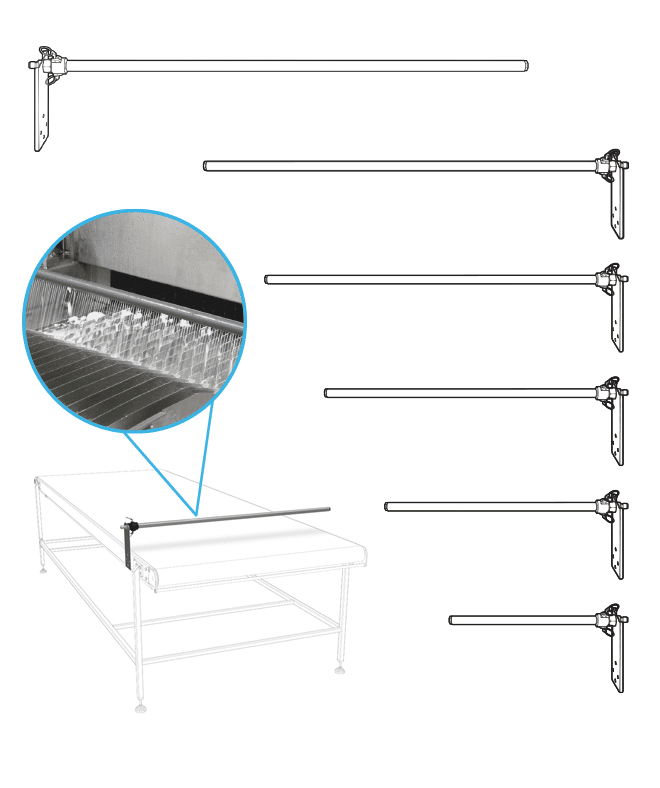 Wondering How to Buy?
We have distributors all over the world. Tell us a little bit about you and your equipment needs, and we'll help you find or become a distributor.