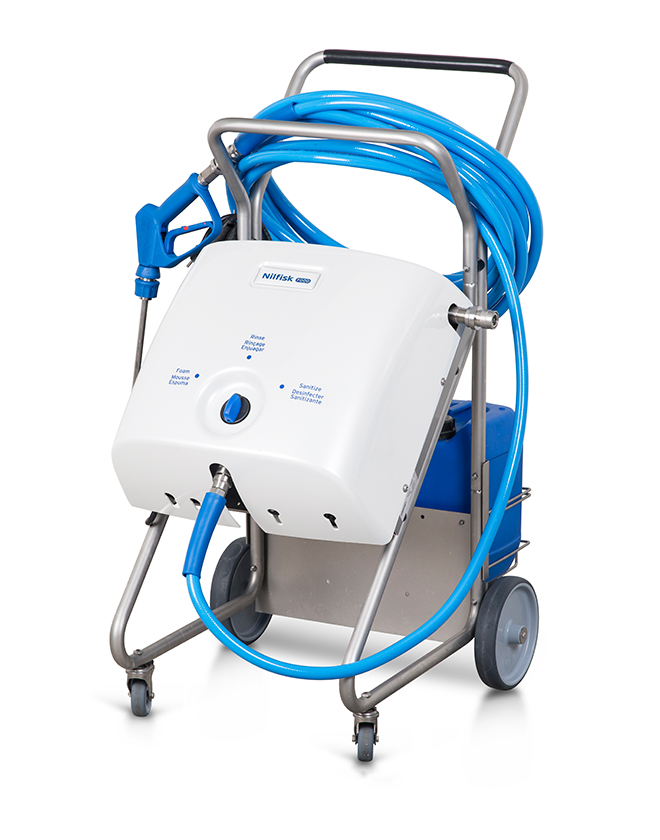 Nilfisk FOOD Griff – Foam / Rinse / Sanitize Unit
#NF-GRIFF
Features
Designed for institutional kitchens, food retail production environments, and spaces with similar sanitation needs
Powered by water and electricity – requires 29-72 psi (2-5 bar) incoming water pressure
Built in booster pump – 123 psi (8 bar) rinse pressure
Built in air compressor – high-quality air-assisted foam
Draws from two concentrated products, one at a time

Control dilution rate for each product independently using metering tips

Patented Tornado rinse/spray nozzle – high-impact output with 20% less water
15 minute max. continuous run time
Optional mobile cart configuration gives added flexibility & range
Datasheet
Nilfisk FOOD Griff – Foam / Rinse / Sanitize Unit
Questions?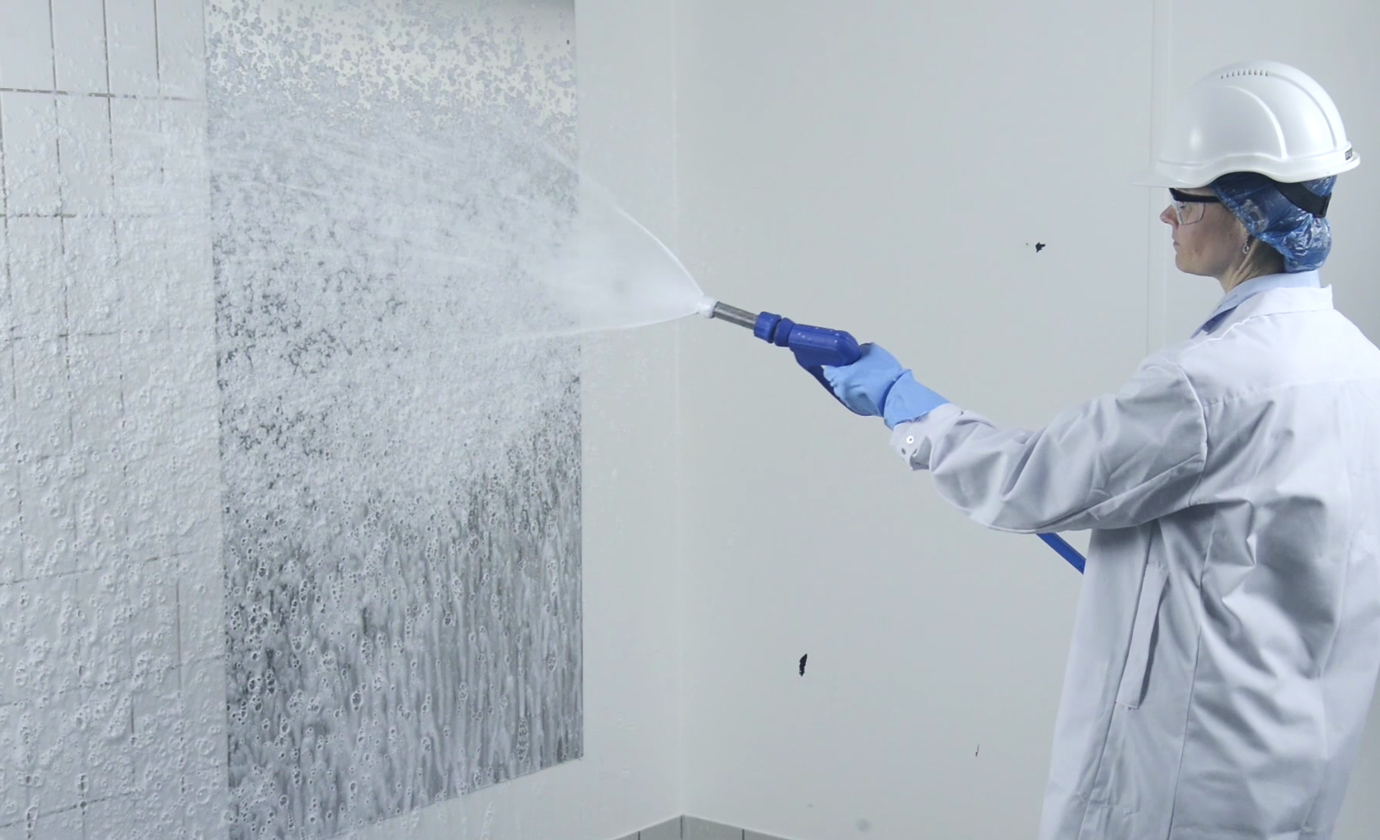 POWER TYPE

Water and electricity
WATER REQUIREMENTS

29-72 psi (2-5 bar) with 4 gal/min (15 l/min)
Backflow prevention is required – consult local plumbing ordinances for more information.
Options

Choose a mounting type:

NF-GRIFF-WM – wall mounted
NF-GRIFF-CRT – mobile cart mounted
Complete unit with water inlet, chemical intake, and discharge lines
Discharge wand with quick connects and two interchangeable nozzles – Tornado rinse/spray nozzle & foam nozzle
Metering tip kit for injector
User guide & directions for use
Wall mounted version only: mounting kit for wall installation
Cart mounted version only: mobile cart and cart mounting hardware (cart requires assembly)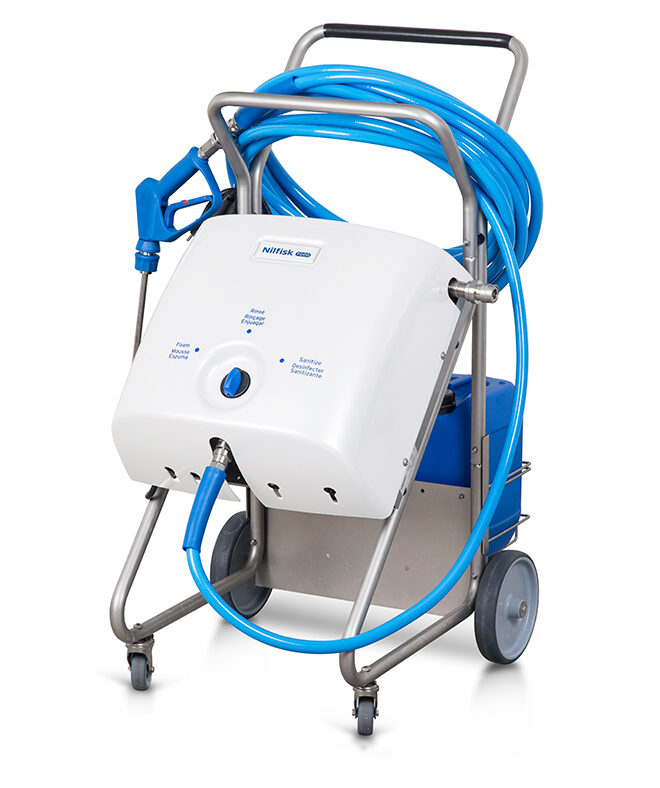 Wondering How to Buy?
We have distributors all over the world. Tell us a little bit about you and your equipment needs, and we'll help you find or become a distributor.