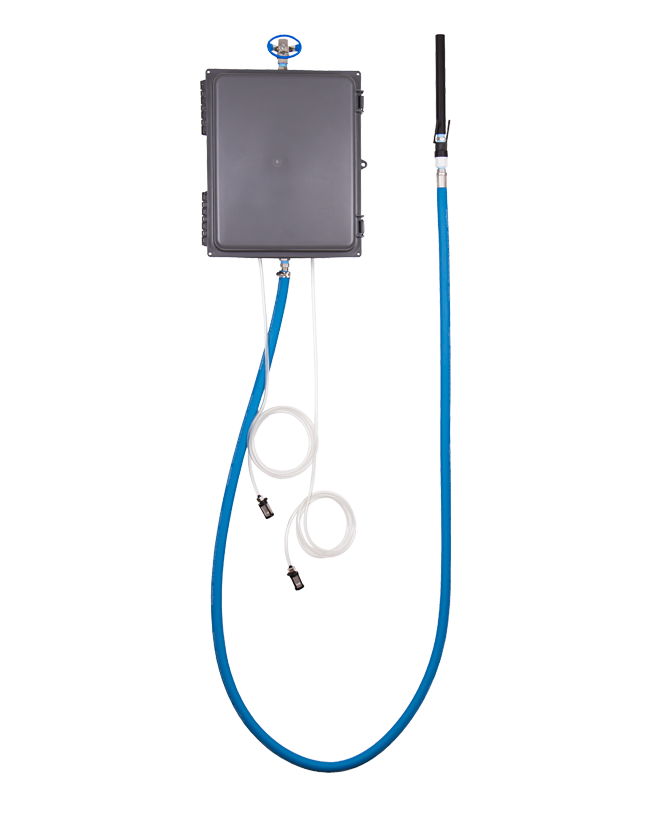 Mixing Station for 2-Part Products
#MS-2P
Features
Draws from concentrate
Water driven
Dual product injector accurately mixes 2-part products
Ideal for use with 2-part drain cleaning products
Safely fill jug, foam unit, spray unit, or equipment tanks
Mix ratio of 1:1:10 to 1:1:20 (Part A:Part B:Water)
Mix ratio can easily be changed by adjusting dial gauges
Datasheet
Mixing Station for 2-Part Products
User Manual
Mixing Station for 2-Part Products
Questions?
CHEMICAL PICKUP TYPE

Draws from concentrated products

DILUTION RATIO RANGE (WATER:CHEMICAL)*

1:1:10 to 1:1:20 (Part A:Part B:Water)

NUMBER OF PRODUCTS UNIT CAN DRAW FROM (AND WHETHER IT DRAWS SIMULTANEOUSLY OR ONE AT A TIME)

Two products, simultaneously

SUCTION LINE LENGTH/DIAMETER

10 ft. (3 m) clear tubing with 3/8 in. (9.5 mm) outside diameter

DISCHARGE HOSE DIAMETER/LENGTH

10 ft. (3 m) hose, with 3/4 in. (19 mm) inside diameter

DISCHARGE WAND/TIP TYPE

10 in. (50.8 cm) poly wand

OUTPUT VOLUME

Varies based on local water pressure

FLOW RATE*

Varies based on local water pressure
*Dilution rates and flow rates given are based on chemical with viscosity of water and factory air pressure settings.
WATER REQUIREMENTS

10-100 psi (0.69-6.9 bar) Backflow prevention is required – consult local plumbing ordinances for more information.

LIQUID TEMPERATURE RANGE

40-100˚F (4.4-37˚C)

CHEMICAL COMPATIBILITY

Chemical products used with this equipment must be formulated for this type of application and compatible with unit materials and pump seals. For more information on chemical compatibility, consult the manufacturer or SDS for your product or contact our customer service department.
Control box assembly
Discharge hose
Wall mount bracket for wand assembly
User manual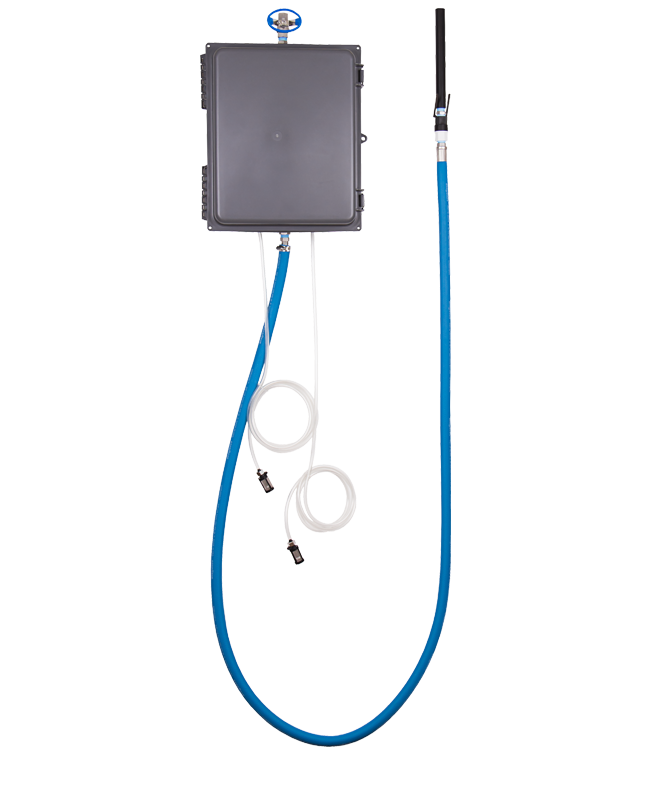 Wondering How to Buy?
We have distributors all over the world. Tell us a little bit about you and your equipment needs, and we'll help you find or become a distributor.