Footwear Sanitizing Unit with Handle
#SS2-FMH
Features
Easy-to-use sanitation for entryways and transition zones
Low-moisture system
Air-operated pump delivers a consistent amount of sanitizer (0.2 oz/5.91 mL) per spray
Spray pattern ensures even coverage across shoe sole
Collection basin is easy to access or swap out for cleaning
Spray guard prevents overspray
Draws from pre-mixed solution
Includes 2.5 gallon jug with suction hose
Stainless steel handle and base provide stability for user
Datasheet
Footwear Sanitizing Unit with Handle - Datasheet
User Manual
SS2 Footwear Sanitizing Units
Questions?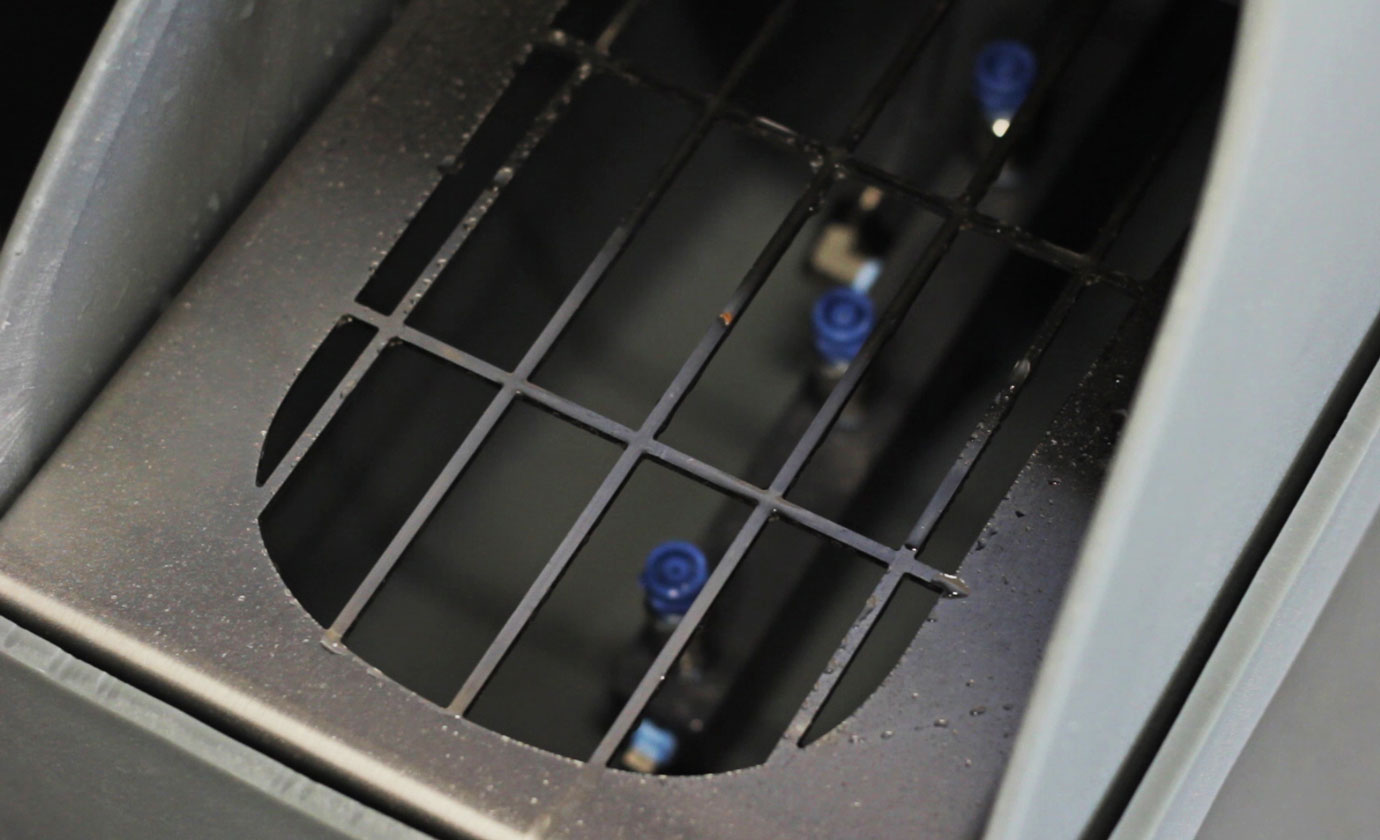 POWER TYPE

Compressed air

CHEMICAL PICKUP TYPE

Draws from pre-mixed solution

NUMBER OF PRODUCTS UNIT CAN DRAW FROM

One product

SUCTION LINE LENGTH/DIAMETER

3 ft (0.9 m) clear hose with 1/4 in (6.4mm) inside diameter

OUTPUT VOLUME*

0.2 oz. (5.91 mL)

FLOW RATE*

0.2 oz. (5.91 mL)

NUMBER OF NOZZLES

4 nozzles
*Dilution rates and flow rates given are based on chemical with viscosity of water and factory air pressure settings.
COMPRESSED AIR REQUIREMENTS

40-60 psi (2.8-4.1 bar) with 1 cfm (28.3l/min)

LIQUID TEMPERATURE RANGE

40-100˚F (4.4-37˚C)

CHEMICAL COMPATIBILITY

Chemical products used with this equipment must be formulated for this type of application and compatible with unit materials and pump seals. For more information on chemical compatibility, consult the manufacturer or SDS for your product or contact our customer service department.
Complete footwear sanitizing unit
2.5 gallon FILL-iT jug with suction fittings and mounting rack
Stainless steel handle packaged separately. Mounting hardware included in parts package.
User manual
Wondering How to Buy?
We have distributors all over the world. Tell us a little bit about you and your equipment needs, and we'll help you find or become a distributor.